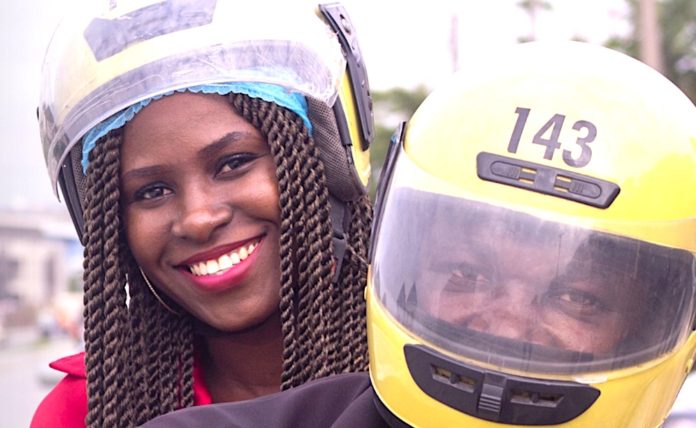 By Okendo Lewis-Gayle
The world economy has been disrupted by the COVID-19 global pandemic – a situation which has the potential to widen the poverty gap even further in vulnerable nations on the African continent. While the looming financial crisis caused by the pandemic is threatening many enterprises in the African start-up ecosystem, for others it represents an opportunity to grow, diversify, and create prosperity on the continent.
Young entrepreneurs in our Harambe Entrepreneur Alliance are using this time of disruption to continue to unlock Africa's potential and drive prosperity.
Africa is the laboratory for market-creating innovation. With a growing population (50% of the global population between now and 2050), Africa boasts a 1.2 billion-person market that has the potential to unlock significant wealth.
However, this population growth has also brought with it challenges: While poverty rates have decreased on the continent, the number of Africans living on under $1.90 a day has increased. It now falls to entrepreneurs such as Harambeans to find ways to empower this growing workforce to alleviate poverty, while navigating the challenges brought by the pandemic.
Four Haramabeans are doing just that, by adjusting their business models to not only survive the current global crisis, but also create prosperity in their countries.
A new era for healthcare
At the forefront of changing healthcare on the continent is MDaaS Global in Nigeria. Founded by Harambean Oluwasoga Oni, MDaaS was created to address the lack of high-quality, affordable diagnostic services available to most patients.
Nigeria has 130 million low- and middle-income patients, most of which find health services unavailable, out-of-date, and unaffordable. MDaaS leverages its supply chain, technology platform, and patient-centered design to provide modern, convenient services patients can afford.
After seeing the impact of mass testing sites in places like South Korea and the United States, MDaaS is collaborating with several partner organizations to help set up mass testing sites in Nigeria.
In response to the pandemic, MDaaS has focussed on increasing testing capacity in Nigeria and supporting partner hospitals with critical supplies. After seeing the impact of mass testing sites in places like South Korea and the United States, MDaaS is collaborating with several partner organizations to help set up mass testing sites in Nigeria.
The work of MDaaS is not in isolation. South African mobile app Vula, designed to connect healthcare professionals' rural and underserved healthcare professionals with specialists, now connects health workers with Covid-19 specialists and the latest information.
The enterprise has also launched a public healthcare hotline, which allows the public to get advice from a doctor on the coronavirus and links them to the relevant services. The most recent partnership has made free testing available through a South African retailer for those who do not have medical aid or are unable to afford testing.
Building the future
Building prosperity in Africa relies on developing industries besides healthcare, as demonstrated through the work of Harambean enterprise, Max.ng  (Metro Africa Xpress), an Uber-like moto-taxi company in Nigeria.
Established by  Harambean Adetayo  Bamiduro and co-founder Chinedu Azodoh, Max.ng was developed to address a lack of transport infrastructure in Nigeria. This deficiency was costing people time and money, inhibiting growth and productivity for the country as a whole and in the individual lives of its citizens. Today, over 2 million trips later and over 2 000 drivers strong, Max.ng also serves commuters – transporting them on their journeys throughout Lagos. Nigeria's public transport system is improving exponentially as MAX.NG grows and expands its reach in the country.
Max.ng has provided a free delivery platform to verified older citizens who are aged 50 and above.
In response to the pandemic, the logistics company has empowered more of its riders to deliver supplies to households and individuals in order to make more cash-flow available during this period. Max.ng has provided a free delivery platform to verified older citizens who are aged 50 and above.
Another Nigerian business has benefitted from this funding and is continuing to transform its sector with a business model that remains as relevant today as it was before the global pandemic.
Ikenna Nzewi, Harambean and CEO of Releaf, saw an opportunity to use technology to change Nigeria's raw material supply chain landscape.  Nigeria's population is estimated to double in the next 20 years, which will require a significant investment in food factories to meet this demand. However, the problem is that 90% of the food factories in the country are currently running at only 50%, due to poor raw material processing practices by smallholder farmers.
Releaf's solution uses digital technology and top-notch hardware to industrialize food processing on the continent. The enterprise now has the expertise to use the same principles of industrializing agricultural supply chains across the continent, which will become increasingly important in ensuring food security during the effects of the pandemic.
Recently, Releaf benefitted from $100 000 in funding through the Harambeans Prosperity Fund, which aims to provide $1 million in funding to African networks affected by the economic downturn.
The Harambeans Prosperity Fund is a rules-based co-investment vehicle that leverages our investment network to increase capital flows to Harambean-led ventures. In response to COVID-19 the Harambeans Prosperity Fund is allocating $1 million to provide low-interest loans and equity investments to ventures with sound business models, proven traction, and demonstrated adaptability.
The Harambeans Prosperity Fund will make capital available to entrepreneurs who have repositioned their ventures, or had proven business models prior to the pandemic, and are likely to thrive in the new norm but are unable to access capital markets.
Since 2008, more than 300 Harambeans have developed high impact ventures in Africa with lasting social and economic impact. Collectively, Harambeans have generated over 3000 jobs and raised over $500m from Google Ventures, Chan Zuckerberg Initiative, and Alibaba.
Entrepreneurial innovation is creating unprecedented opportunities for Africa to grow its economy, create jobs, and transform people's lives. The continent faces significant challenges, from digital transformation to building human capital, which have multiplied since the spread of COVID-19. These challenges will be solved by leaders who creatively engineer solutions, and in doing so transform obstacles into opportunities.
(Okendo Lewis-Gayle is the Executive Chairman of the Harambe Entrepreneur Alliance)