Available to purchase this Christmas is a brand new range of cruelty-free vegan handbags that are crafted by local artisans in Italy using buttery soft 100% organic cactus leather.
SIRENA bags are lined with a solvent-free PU suede from recycled post-consumer PET plastic, the brand claims.
In addition, the company has collaborated with high-end London based jewelry designer Loveness Lee to design the unique organic gold-tone rings which have been inspired by the shape of coral.
The collection is currently exclusively available to purchase via Kickstarter, allowing customers to discover this new brand and pledge for one of the 4 key styles at a special pre-sale price.
A percentage of SIRENA's sale will go to helping clean up coastlines and oceans.
Environmental concerns are at the core of SIRENA's work. SIRENA, which means a mermaid in Italian, is a sponsor of Big Blue Ocean Cleanup, an international non-profit committed to ocean cleaning, which has so far removed over 2 million kgs of rubbish from the oceans.
A percentage of SIRENA's sale will go to helping clean up coastlines and oceans, says the company.
Ocean pollution is one of the most pressing environmental concerns of our time. Research estimates that 8 million metric tons of plastic end up in the oceans every year. By mid-century, it's been predicted, the oceans will contain more plastic waste than fish.
These mind-boggling figures bother Tessa Podda, the founder of SIRENA.
"SIRENA was born as I recognized how important it is for everyone to play a part in helping our planet," says Podda, who already runs another accessory brand Tessa Spielhofer. "As a brand and as an individual, I recognized the importance of playing a part in fixing many years of damage caused by mass consumption and human neglect."
Podda wanted to do her part, and that's how she ended up starting SIRENA.
"SIRENA bags are made using cactus leather which resembles soft calf leather, however is produced using only natural resources such as rainwater. It does not harm the environment when harvested since the old leaves are cut, whilst the plant continues to grow," adds Podda.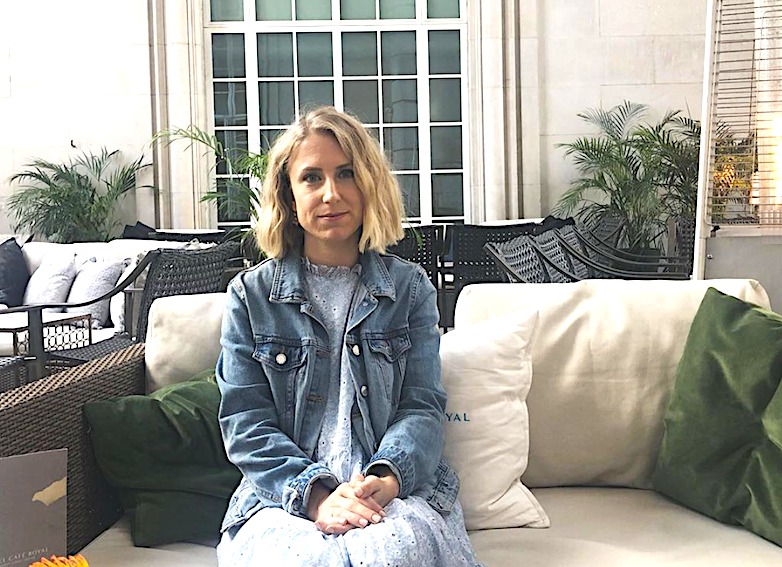 SIRENA's design team is based in London, and is formed of founder Podda (who is originally from Switzerland) and design assistant Alice Valfré, originally from Italy.
Though born in Switzerland, Podda grew up in Israel before moving to Hong Kong and ending up in London, where she has lived for the past 20 years. She started a career in tailoring, however, at the London College of Fashion, her skills in leatherwork and small accessories were noticed and that is when her career path changed.
"I've always been interested in incorporating functionality into fashion and that is how my first brand Tessa Spielhofer came to be," recalls Podda. "The concept was to create a collection using modular pieces that could easily be customized."
Tessa Spielhofer has been featured in prestigious fashion magazines, including Vogue, InStyle, BOF, and L'officiel.
Vegan leather and vegan accessories are nothing new in the market anymore, but the vegan tag itself doesn't warrant much. A product is vegan doesn't mean that it is automatically eco-friendly or sustainable.
So, is there anything different in SIRENA's production practice? We asked Podda.
"Many vegan brands are actually causing more harm to the environment since the materials used include PU plastic which is not only a toxic material but takes hundreds of years to decompose," Podda elaborates. "That is why we use cactus leather–a 100% natural material."
On the other hand, to support waste management of plastic waste SIRENA decided to incorporate recycled plastics for both the lining & backing of their bags.
"These are produced using natural processes without any harmful solvents," says Podda. "In addition, our materials are sourced from factories running on zero carbon emission."
"We are all in this together, and we need to ensure that we fix our mistakes," says the founder.
There is yet another catch about SIRENA. They are a fervent believer of the B2C (business-to-customer) model, which means they are able to cut out all the additional mark-ups generated by wholesale and other middle-men. Which, in practice, means the end consumer will get a better deal.
Each consumer can make a difference, that's what Podda believes in.
"We are all in this together, and we need to ensure that we fix our mistakes and start working towards a better future for the next generations to come," she concludes. "Whilst large companies and organizations can play a bigger role, the end consumers still have the power to lead us to a healthier and cleaner planet."