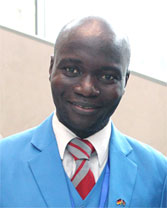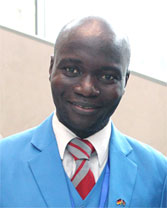 By JOEL OBENGO 
With the annexation of Crimea, the spirited determination of pro-Russian rebels in Donetsk region to establish independent state and the downing of the Malaysian Airline passenger plane in Russia-Ukraine border killing all 295 people on board opened a new question on the US geo-strategy in the region.
From the micro perspective of geopolitics, the global balance of interest is decided in three main regions: the Caucasus, the oil exporting countries of the Persian Gulf and Eastern Europe. The geopolitical triangle which connects these regions plays an important role in contemporary world affairs.
The prime example of geo-strategic interest realization in the Caucasus-Caspian-Eastern Europe is the war in Afghanistan and the accompanying anti terror campaign conducted by ISAF and run by the US and its NATO allies.
The geopolitical landscape has shifted since the tragedy of September 11, 2001 as this set the stage for creating a new agenda for international community. The carving up of Crimea has brought about competing spheres of influence and therefore a redistribution of  balance of power among the competing interests which will continue to work out in Eastern Europe.
Saul B.Cohen, an American political scientist of the mid 1970s elaborated the geopolitical concept of Gateway regions. He explained that these regions have distinct characteristics. They usually have distinct cultural and historic centres, they are more developed than the surrounding areas, but have relatively small population and land area, and thirdly they are located in the midst of key crossroads and access points.
Cohen explained that gateways are often unstable conflict zones, but relative periods of peace, such as that which later resulted from the end of the Cold War, allow them to evolve into entities with different functions and status. Location allows these gateway regions to straddle geopolitical borders and serve an integrative function between neighbouring realms, for instance, acting as honest brokers in ongoing geopolitical processes and conflicts. These conflicts can be caused by differences in specialized manufacturing, trade, tourism, financial services and military capabilities in the respective realms.
Following this line of thinking, it is clear that Eastern Europe, particularly Ukraine, is one of the gateway regions where American national interests and military objectives come into conflict with those of the Russian Federation. It is important to note that Ukraine was one of the first countries to publicly support the US antiterrorist operation in Afghanistan.
Drawing from the lesions of Georgia's South Ossetia, Abkhazia and Moldova's Transnistria, disputed areas under the effective control of Moscow, many argue that the US must re-strategize in Ukraine and counterbalance Russia's aggression. Events in the Northern Ukraine being executed by the Russian Federation armed forces in Tskhinvali region, difficulties provoked by economic problems in Armenia and Azerbaijan are particularly worrisome since these nations are critical to Western energy security and are being threatened by unknown politico-military forces, clans and formations.
Read Also: Who will win the Power Struggle for Tajikistan in the Central Asian 'Great Game'?
It is important to note that on 3 June 2014, the United States unveiled a billion dollar US security plan for Eastern Europe aiming at allaying fears over a resurgent Kremlin and the escalating pro-Russia uprising in ex-soviet Ukraine. This reaffirmed the US commitment to Poland's security as well as the security of US allies in central and Eastern Europe which is a cornerstone of USA's own security. The European Reassurance Initiative approved in 2014 by the Congress will help build the capacity of non-NATO (North Atlantic Treaty Organization) states such as Ukraine and Georgia to work with the US and Western alliance to build their own defences.
Changes in the US policy (such as laying greater emphasis on involving Eastern European states like Ukraine in civilian missions and military operations, being more willing to rapidly deploy defense systems) could reduce vulnerability of the USA's geo-economic interests in the region but this would involve trade-offs i.e. allowing Russia to increase its engagement with the region, shoving up the fragile democratic systems in Ukraine. This might limit US military effectiveness or run contrary to US political objectives and foreign policy. The possible outcomes of such policy changes may have unpleasant ramifications in the larger theatre of operations.
The unintended outcomes of changing policy could also include a reversal of political and economic reforms.However; another could be reducing popular hostility to regional governments and thereby limiting the need for US to have a military presence there, even if it is relatively small.
Eastern European countries should be encouraged to play a greater role in regional leadership and conflict resolution. Such an initiative could have positive outcomes such as helping strengthen diplomatic partnerships between the US and the regional governments. Already, there is a sharing of information and cooperation in many spheres, including presenting a united front against terrorism which can be strengthened to make it robust.
(Joel Obengo is an administrator in Kenyatta University, Diplomatic and human security expert and GSDM's global development reporter based in Kenya. He is the representative for East Africa and Southern Africa Region in Red Elephant Foundation 2015 Fellowship. He recently completed a certificate in Moral Foundations in Politics of Yale University and a Certificate of Central Challenges  of American National Security, strategy and Press of the JF Kennedys Belfer Center for Science and International Affairs, Harvard University.)