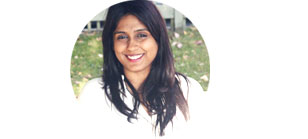 By Aarthi Gunnupuri
18-year-old Adhir Pasvan from the east Indian state of Bihar, was trafficked and turned into a slave at a shoe manufacturing unit 1200 miles away from home.
"My village is an hour away from a town called Sitamarhi, in the east of India, not very far from the Indo Nepal border. My father works in Delhi, over 500 miles away from my village, but he is an alcoholic and he never sends any money home, so we are always in need of money. My older brother and sister haven't been educated. Both the younger ones are still in school. I wanted to pay their fees," said 18-year-old Adhir Pasvan.
"I had finished my schooling and I wasn't doing anything, when a man from my village approached me. He said, 'You want a good job in Bangalore?' I had never heard of the city but he told me I would get 7,000 rupees ($100) a month. I was told I would have to make shoes during the day and then go out and sell them in the market in the evenings. I had been promised a decent place to stay and food to eat. I was very happy. I thought I would work here for a year and save some money. I didn't want to do this forever. I even thought I will study further with the money I make.
Trusting a man working for a trafficking ring, Pasvan had travelled 1200 miles away from home, to work in Bangalore, a rapidly developing city in the south of India.
"It is only when I came here that I realised this wasn't really a job. We were not labourers, we were slaves. The day I came to Bangalore, I met other children from my village. First thing they said to me was, 'You have been duped'. I trusted the man from my village. I didn't think a man from my village would cheat me," adds Pasvan.
Children at Risk
Due to persistent long-term poverty, weak infrastructure and sketchy local governance, Sitamarhi, the town closest to Pasvan's village, is officially classified by the government as a 'backward region'.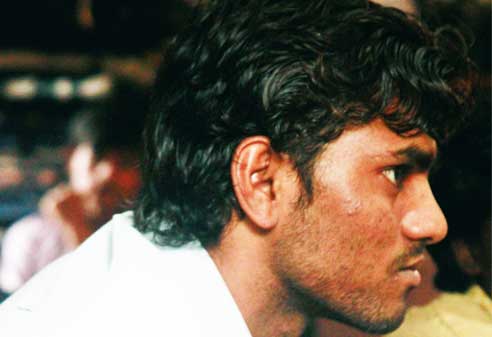 "The children in Sitamarhi are vulnerable to trafficking and bonded labour, many don't even go to school. Quite often, parents themselves cut a deal with the broker (who is also often called the contractor in the bonded labour & trafficking chain); due to growing awareness of trafficking in the region, family members at times also accompany the children to cities like Mumbai or Delhi and drop them off at the factory or home where they are employed for domestic work," said Tarkeshwar Singh, director of a child rights NGO, Saarthi, working in the area where Pasvan hails from. Singh's organisation is also involved in the rehabilitation of children from the region, who have been rescued from cities across India in similar conditions.
According to Pasvan, the man responsible for recruiting children from his village had worked previously in Bangalore and met a trafficker there. However, Singh said that traffickers also frequently travel to poverty-afflicted villages in eastern India and try to influence certain important people, like the village chief. "They will tell them, 'I know a good person in the city, he will give the children in your village a good job and they will return after a year'. Sometimes, people in villages get involved in trafficking without even knowing it, and many parents are convinced that their children will return." But thousands of children never return to their parents. According to government reports, an astonishing 100,000 children go missing in India every year and many of them are never found.
See Also: Child Labour in India: The Missing Data & The Informal Economy
"For the two and a half months that I was working there, I felt stifled and uncomfortable. Every single day, I felt like going back home, but the contractor wouldn't let me. There was no decent place to stay, no decent food to eat and no end to the work we had to do. The supervisor at the factory would act like we were orphans; as though we had nobody to talk to, we weren't even allowed to call our families. He just assumed there was nobody to protect us and we were there to be exploited by him. He would say, 'I will make you do whatever work I want.' He would beat us up and no matter how much pain we were in, we had to continue to work.
"Every week he would give us 100 rupees ($1.50) . Instead of the 7000 rupees ($100) that we were all promised, we would get Rs 400 ($6) a month. And even that money we would have to spend on toiletries and some snacks to supplement the so-called food they were giving us, which was was just hot water with turmeric and chillies," said Pasvan.
Plotting an Escape
Abused and overworked, Pasvan and the other children at the shoe production unit, the youngest of whom was twelve-years-old, began to plan their escape. Most of the children who had brought their mobile phones along with them from home, had had theirs taken away. Adhir had saved his phone by hiding it but he didn't have a SIM card. To buy a SIM card, the children pooled together the money from their weekly payments. They called their family members to tell them what was going on. "The week after Diwali (last week of October this year), at around 10 p.m. one night, I called Childline," said Pasvan.
Childline, the number 1098, is a 24-hour phone service for children in distress, set up and operated by Childline Foundation across India through its partner organisations. Pasvan's phone call made its way to Bangalore-based Childline-affiliated NGO, APSA (Association for Promoting Social Action).
One of the members of the rescue team from a local NGO involved in the rescue said: "The so-called shoe factory was in a nondescript building in a busy area in north Bangalore. One can't imagine that these children worked there, in one large room, where there were machines for cutting the soles of different sizes, piles of shoes, buckets of glue and the day we went there, also a small child having his food in the same place. Adjoining the work area was a small room, about six by four feet, where the children's belongings were kept, where water was stored in a plastic tank, and where their meals were prepared."
For more than twelve hours a day Pasvan and the other children cut and pasted soles to shoes. While Pasvan spent only a couple of months at the factory, some of the other boys had been there for a year. The owner of the production unit and the trafficker whom the children are familiar with are both absconding.
"I want to go back to my village and complete my education," said Pasvan, "This money problem is never going to away though…"
"The traffickers have broken a number of Indian laws with impunity, as they often do. This includes the Factories Act (which ensures decent working conditions), Minimum Wages Act and Interstate Migrant Workers Act, for which perhaps they may be let off after paying a fine – if they are caught," said Naveen Gautam, a Delhi-based lawyer working with the Human Rights Law Network, a collective of lawyers and activists working to advance human rights in India.
"While bonded labour typically entails working without remuneration to pay off a debt, under the Indian law, begar, which means forced labour without pay also constitutes bonded labour," says Gautam, "If it is proven, the owner and the trafficker may receive a sentence of two to three years."
Not nearly enough for the trauma the children have endured; even those who make a show of bravado. Vivek (last Name withheld as he is a minor) 16, was rescued along with Pasvan."The supervisor would hurl abuses at me. I told him, 'You can hit me if you want but don't call me names' One day, he beat me for hours. His stick broke but I didn't, and after that day he never abused me," he said.
(Aarthi Gunnupuri is an Indian freelance journalist. Her work has appeared in several outlets, including Vice, Quartz, CNN and the Indian editions of Vogue and Marie Claire. She has also reported on development, gender and climate change from the UN Headquarters in New York for IPS News and Down To Earth magazine. She has a degree in Communication & Development from the London School of Economics.)