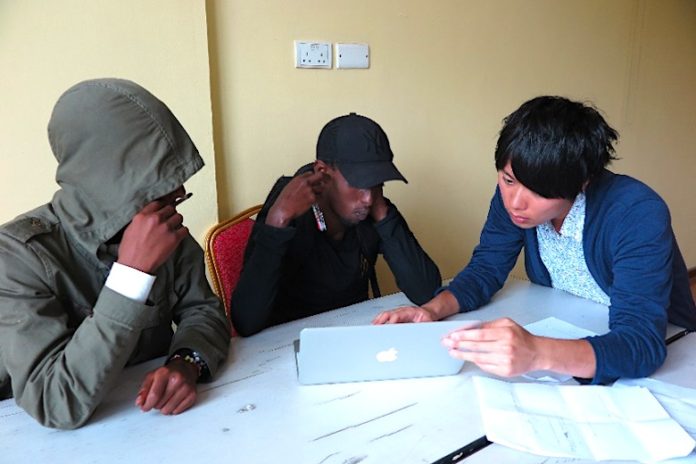 Despite impressive improvements in global governance's quality and reach, violent extremism has continued to persist worldwide, with certain conflicts seeing little to no progress towards ending. Much of the stagnation in resolving ongoing violent conflicts is caused by existing flaws in the mechanisms necessary for peace. Furthermore, conventional methods of counter-extremism, including corrective measures such as a unilateral religious re-education have shown little promise in establishing sustainable solutions.
The factors that motivate individuals to pursue extremism or other criminal activities are highly sensitive and diverse, and collaborative approaches built by stakeholders must be mindful of this reality.
The RPA model operates on the belief that despite their past, everyone has a right to re-establish themselves in society.
Having spent considerable time amongst communities embedded in conflict hotspots worldwide, Accept International has developed the "Re-define, Prepare, Action" (RPA) model in a new approach towards counter-extremism especially for de-radicalization and reintegration of ex-violent extremists in a penal institution.
The RPA model has been implemented in response to mistakes in extremism-related global governance, where overly correctional methods would often see little change, or even a worsening in the de-radicalization and reintegration of people formerly involved with extremist groups. It operates on the belief that despite their past, everyone has a right to re-establish themselves in society.
'The former extremists have always been neglected from both the society and the world," says Yosuke Nagai, founder of Accept International. "This is why it is crucial for us to 'accept' their ingenious feelings, and give an ear to inner voices."
The RPA model, thereby, seeks to "re-define" a former extremist member's identity without outright denying their beliefs, helping them establish values that both belong to the individual yet are not harmful to society.
In addition, the organization extends a hand to those who feel "left behind", shunned by society for their past involvement in violent extremism.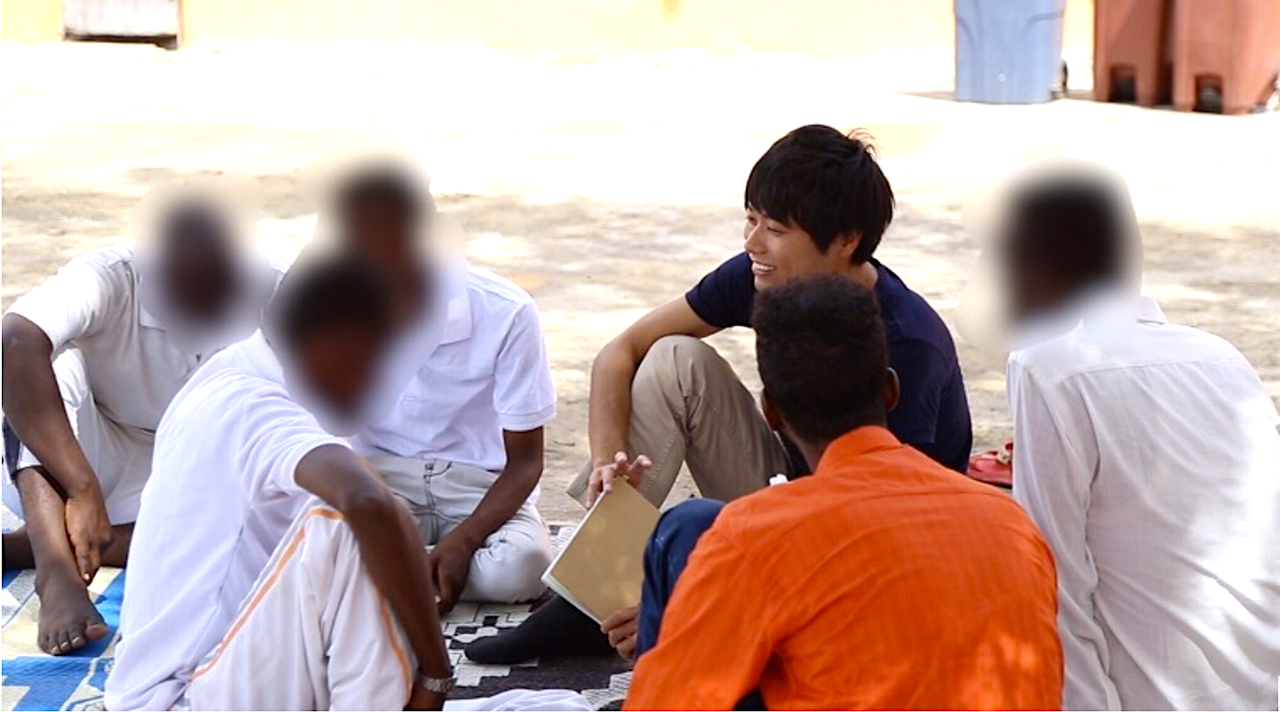 In practice, Accept International actively reaches out to defectors and former prisoners to give them a chance for a new life. The "prepare" step empowers the individual by comprehensively equipping them with the knowledge and skills necessary to pursue a future they believe in, preparing for the difficulties of reintegration with tangible life skills and reconciliation with the community.
Finally, the "action" step continues to support the individual as they re-enter society, measuring their progress with follow-ups and continuous counselling. Taken together, the RPA model emphasizes the collaborative nature of reintegration, building tangible results and lasting trust between individuals and their communities. With little interest in mental health and a preference for interrogation and incarceration, reforming the predominant belief in global governance has long been overdue.
This model, focusing on the empowerment of individuals and their relationship with their community, has proven to be effective both in reintegrating them into society and preventing re-radicalization, which occurs far too often under current counter-extremism efforts.
Up until today, Accept International has accomplished reintegrating approximately 130 defectors of extremist groups, 240 incarcerated combatants of those groups, and 160 Somali gang members.
Even with a number of achievements, the organization is not satisfied with their current situation. While current operations focus on counter-extremism in Kenya, Somalia, and Indonesia, the Japanese NGO is planning to expand its projects to Yemen, a well-known hotspot for violent extremism in the Middle East.
The RPA model was developed so that the reintegration process could be applied to former violent extremists worldwide, and it appears to be a highly practical tool for conflict resolution and peacebuilding, and with the support of parties from around the world, it has the potential to become an internationally-accepted method in promoting peace.
The case of Ahmed, a Somali native, is a stark example of success using the RPA model. Living in Baidoa, a city in Southwest Somalia, the 18-year-old Ahmed was desperate for money as he was unemployed. Looking at his situation, one could easily think of the situation to be typical since this is the case for most juveniles in Africa. However, what draws a line between Ahmed's situation and the others, is that he lived in Baidoa. The city is known as a territory heavily influenced by Al-Shabaab, a Somali origin Islamic extremist group, feared as one of the most dangerous extremists in Africa.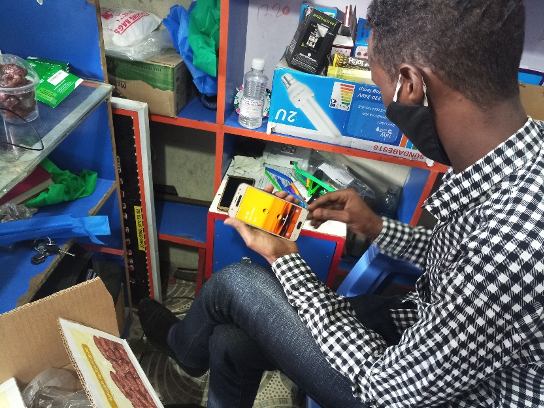 One day, while doing his daily prayers at a mosque, a member of the Somali extremist group attempted to recruit him. Cajoled by the recruiter's sweet words of being able to obtain a living, Ahmed joined the group, embarking on a downfall journey into radicalization.
After finishing his training program, he was assigned as a driver in Al-Shabaab, assisting in the implementation of suicide bombings, bringing terror into the society. However, his days as a terrorist would eventually come to an end. After two years as a member of the group, Ahmed was seized by the local authorities while planning to plant an IED (Improvised Explosive Device) in the city of Mogadishu, and was subsequently sent to prison.
Devastated with his incarceration, and unsure of what would happen after being released, Ahmed's mental state was on the verge of collapsing. This is when Accept International's RPA model lent him a hand and offered him hope in a hopeless situation.
To see Ahmed back into a society filled with hope, a number of programs are being offered to him throughout and after his imprisonment. During his time in prison, he went through skill training programs and was also given intensive counselling programs lasting up to two months. The aim of both these schemes was the same: to reintegrate him back into society. The intensive counselling sessions focused on analysing his current situation and scrutinizing foreseeable problems he would potentially face after his release.
With the help of these assistances, Ahmed gradually saw positiveness and was eager to return into society after his release, which happened in March 2020.
"I know this will be a difficult path, but I'm ready for it. Taking good care of my wife and family, I'm going to start it over again," says Ahmed.
The organization extends a hand to those who feel "left behind", shunned by society for their past involvement in violent extremism.
However, Ahmed's relationship with Accept International does not end there. Follow-up programs are always there to back him up, to support his success in a new life. Currently, Ahmed is taking a counselling session, which helps him up with CVs, coordinating interviews with leading figures in his society, while helping his family business.
Examples like that of Ahmed are many, and the Japanese NGO seems relentless in achieving its mission of reintegrating former extremists back into society.
"I know how I would be seen by the people in my society. But still, I want another shot," says an incarcerated youth, waiting for a fresh start after his release.
Voices like these encourage Accept International to do their work, to break the unending chain of hatred associated with former extremists.
"It is not a task that can be done with ease. Yet, we acknowledge the impact it will have on this complex, war-torn world," says Yosuke Nagai, with a bright face. "This is why we give everything we can."
Continuous communication between all concerned parties has been the mantra of the peacebuilding NGO. They vehemently believe that the policy of "leaving no one behind" is essential in countering violent extremism, and their approach seems to be working very well in the field.