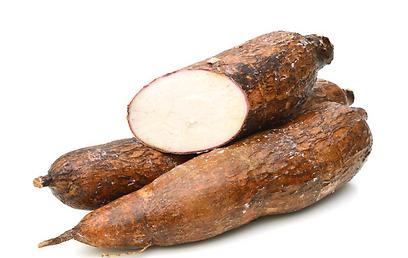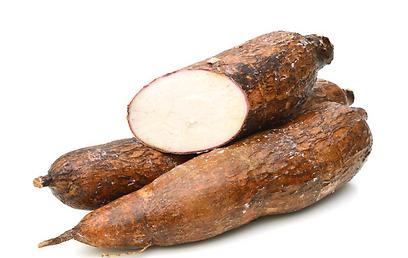 The Dutch Agriculture Development and Trading Company (DADTCO) in collaboration with the International Fertilizer Development Center (IFDC) have celebrated a major milestone in the successful commercialization of cassava at a ceremony at the site of the DADTCO factory in Inhambane, Mozambique. The governor of Inhambane and the Dutch ambassador to Mozambique, Ms. Frédérique de Man, were present at the
Since 2011 DADTCO has been processing cassava roots produced by Mozambican smallholder farmers into cassava cake which is used by CDM to brew Impala Beer – Mozambique's newest and fastest growing beer. Processing takes place through DADTCO's mobile processing units called AMPUs that bring the cassava processing factory to the farmer.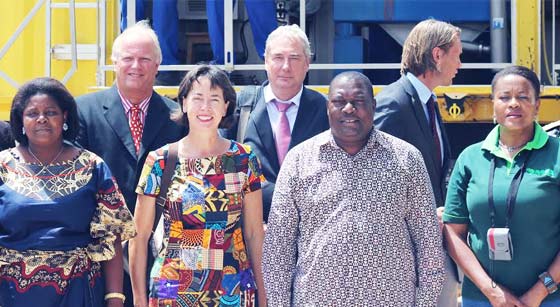 In 2012, IFDC through Dutch Government funding formed a public-private partnership (PPP) with DADTCO, to support smallholder cassava production. IFDC distributed improved cassava planting material from IIAM and trained farmers in improved agronomic practices. The partnership focused initially on cassava farmers in Nampula and in 2013 DADTCO initiated activities in Inhambane.
Impala is now one of Mozambique's best-selling beers, resulting in doubled cassava cake production in the second half of 2014. According to  DADTCO, it sources cassava from about 6,000 smallholder farmers in Nampula and Imhambane, injecting $40,000 per month into the local economy. In order to scale up this successful model and expand activities to Inhambane, DADTCO and IFDC have signed a follow-up PPP agreement through the Dutch-funded 2SCALE Program implemented by IFDC.
At the start of the DADTCO/CDM/IFDC initiative farmers sold on average 1.5 Mt of cassava roots per year. In 2014 the average amount per farmer has doubled, signifying the importance of a steady guaranteed market for agricultural output, claims DADTCO.
Speaking at the ceremony the Dutch Ambassador to Mozambique, Ms Frédérique de Man, stated that she is extremely pleased that public-private partnerships led to subsistence farmers having become small scale entrepreneurs and that this has changed the quality of their lives.