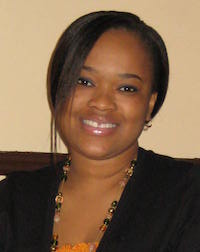 By Olufunmilayo Akande
Ruth sat perplexed at the back of the class as she waited for her name to be called. Her palms drenched with sweat from the thought of reading to the whole class. One by one each student was called on to read a paragraph from the class book.  "Ruth", her teacher called, "come and read the next paragraph".
Ruth slowly got up with her book in hand and walked to the front of the class like a sheep to the slaughter. She stood in front of the class with her face glued to the book trying desperately not to make eye contacts with other students who were busy muttering words under their breath; words Ruth could not make out but knew all too well. She began reading the words one syllable at a time with a pace only typical to her but considered abnormal to others.
Several minutes later, Ruth was still struggling with the second sentence of the paragraph when her teacher angrily came up to her and gave her two strokes of cane for her inability to read 'properly'. Ruth went to her seat overwhelmed with shame, a feeling she had become accustomed to. A student seated not too far from Ruth saw tears trickle down her face and murmured "cry-cry baby" while her teacher shouted "olodo" meaning stupid in Yoruba – a Nigerian language. This was a class filled with ten to eleven year olds. Ruth was sixteen.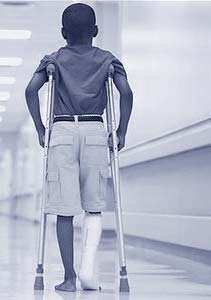 This was Ruth's daily ordeal until her parents concluded there was no point keeping her in school as she repeated classes. According to her principal, "Ruth's brain is just too slow for school". Several years later, through an assessment, an expert revealed that Ruth's difficulty with learning stems from her having dyslexia; a type of disability. However, with inadequate support mechanism in place for Ruth, she could not continue her education. The consequences of this is having no academic qualification, being unemployed, largely unemployable, being dependant on family members and enduring various vocational trainings to acquire "the right" skills. However, the most distressing aspect according to Ruth is being helpless, stigmatised, marginalised and vulnerable which over time have dwindled her self-confidence and self-belief.
See Also
Moreover, these experiences and challenges may be considered the norm for some estimated one billion people globally who have some form of disability. Disability is an umbrella word meaning people who have long-term physical, mental, intellectual or sensory impairments that hamper or reduce their full and effective participation in society on an equal basis with others. Unfortunately, these impairments have forced many with disability into poverty.
A recent research by the World Health Organization revealed that one-fifth of the estimated global total of persons living with disabilities, encounter significant difficulties and barriers thereby experiencing poorer health, lower educational achievements, fewer economic opportunities and higher rates of poverty than people without disabilities. The United Nations resonates this stating that 'many of the world's one billion persons living with a disability remain excluded from development in areas such as education, employment and healthcare. As a result, they experience higher rates of poverty and unemployment, and lower life-expectancy than the general population'.
The 2006 Convention on the Rights of Persons with Disabilities was aimed at promoting, protecting and ensuring the full and equal enjoyment of all human rights and fundamental freedoms by all persons with disabilities. However, despite the commitments made, disability remains largely invisible in most mainstream development agenda and processes both at global and local levels.
In Nigeria for example, there are an estimated 25 million people living with disability with 3.6 million of them having very significant difficulties in functioning. The federal government in an attempt to include disability in its local development agenda, made a commitment to implement the UN Convention on the Rights of Persons with Disabilities. This resulted in the passage of the Nigerian Disability Bill aimed at providing for the education, health care and the protection of the social, economic, political and civil rights of persons with disabilities. Till date, the bill is yet to be passed into law.
The need to support people with disability cannot be overstated. In Nigeria, the common intervention for supporting them has been charity related resulting in their increased exclusion and marginalization in the society. However, there is need for designing support mechanisms that would increase the inclusion and integration of people with disability into the society.
Above all, the international community needs to hold world leaders and governments accountable on actualising their commitments to include people with disability in development such as amendment and enforcement of national legislation to advance their inclusion, recognizing their right to education based on equal opportunity, encourage increased understanding, knowledge and social awareness about persons with disability, ensuring their accessibility to health care services, taking sustainable measures to ensure they have equal, indiscriminate access to full and productive employment, and following the universal design approach in ensuring their accessibility to all services. Only then can people with disabilities be holistically integrated into the society and live without fear of an inevitable life of poverty.