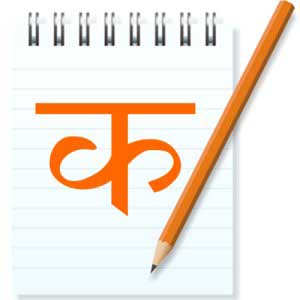 Hanna P.
Want to learn Nepali online? Then my experience might help you a ton. I recently spent 6 months in Nepal, volunteering at a public school in Baglung. I was partly teaching English, and partly assisting the local teachers to design lessons and prepare for classes. We also tried to use some digital equipments to make lessons more informative and engaging. Overall, it was a great experience.
One thing that I struggled quite a bit was the language. People in cities spoke English pretty well, but in villages it was quite difficult to find even a good translator. I, nonetheless, managed and learned some Nepali along the way. Once I left Nepal, I did continue learning Nepali for a while and consider myself a pretty good user of the language now. In this article, I am sharing some of the tools and techniques that I used to learn Nepali online with the hope that some expats might find it useful.
So the bottom line is, if you are moving to Nepal for work or an internship or something like that, learning a little bit of Nepali would be of great help. For tourists who are on a short visit, it is neither necessary nor possible to learn Nepali so quickly. However, some basic greetings is always useful to memorise.
It is also important to mention that Nepali people are deeply connected to their language and culture and they genuinely admire people who can speak their language. You don't need to be an expert, just saying 'Namaste, sanchai hunuhunchha?' (Hello, are you fine?) would do wonders, literally.
Nepali is not an easy language though. It has altogether 36 letters. Writing those curvy letters and properly pronouncing them is a constant struggle for many. However, it is possible to learn Nepali, as I am a living example. And you can learn it online as well. If you want to learn Nepali fast, the best way is probably living in Nepal, but the second best is to make use of online tools.
If you want to learn Nepali fast, the best way is probably living in Nepal, but the second best is to make use of online tools.
Nepali is spoken as a lingua franca in Nepal and, as Nepali immigrants are everywhere, nowadays in many parts of the world. Apart from Nepal's 30 million people, Nepali is spoken in some parts of India, Bhutan, Myanmar and Tibet. Nepali language was first known as Khas language and later on it became Gorkhali language spoken in the Kingdom of Gorkha. Eventfully it came to be known as Nepali language and has remained so for many years.
See also: Poverty in Nepal: Causes and Consequences
Is it Possible to Learn Nepali Online?
As I mentioned above, living in Nepal, talking to native Nepalis and attending a language school would be ideal for learning the Nepali language quickly. However, there are a plenty of online resources that you can make use of and learn Nepali for free at your ease. Below is the list of some of the best resources available online that I used and I hope you can use these same tools to learn or brush up your Nepali.
NepalGo Lessons: With an extensive collection of Nepali grammar, vocabulary, audio, forum, phrase book and word of the day, NepalGo site has some of the best free resources available online to learn Nepali. The site does not offer any direct teaching, but you can ask the blogger online incase of any confusion. "I like languages and as a general curiosity, I used to search for sites that taught Nepali but there weren't any good ones. So, if you cannot find one, then you build one! And here it is, Nepalgo," says Nissim R.A., a native Nepali who originally planned to name the portal as Nepal Bhasa, Bhasa meaning language in Nepali, but since it would have been difficult for many to remember, he went on with NepalGo. He says that Go means 'language' in Japanese and NepalGo is a combination of one Nepali and one Japanese word.
See Also: Nepal's Earthquake Aftermath: Now How to Prevent a Social Disaster?
Polymath Nepali lessons: Polymath is a cool site for learning any new languages, just not Nepali. Its Nepali section is pretty awesome too. What I most liked about this site is its visual interface. Color combination is really cool and fonts are amazing. You just feel like staring at those round, sexy words! While this is not recommended for serious and advanced learners, for tourists and beginners, it's a gem!
Bipanah's Youtube Lessons: This is a collection of Nepali lessons produced and uploaded by a German student of Social Anthropology, Hanna, who has visited Nepal several times, lived there and conducted her fieldwork in Nepali. She is a charming girl who can speak Nepali nearly fluent, I suppose. To learners who prefer audiovisual learning experience, Hanna's Youtube Channel is the way to go! Her channel has more than a thousand subscribers and more than a million views.
University of Cornell Nepali lessons: This is an extensive collection of resources related to Nepali language. It is more grammar focused and hosts audio pronunciation and supplementary videos. Some parts of the lessons are only in Nepali, so if you already know some Nepali, this can be a really helpful site.
Android and iOs apps for learning Nepali
---
Well, well…there are quite a few apps that promise to teach you Nepali, but their claim at times does not deliver well. If you use an Android device, such as an android phone or a tablet, then you can you download Nepali Guru: Learn with Fun app from the GooglePlay store. The app is very popular and has many five-star ratings. There are other two Android apps, Learn Nepali and Learn Nepalese as well. I haven't personally used them, so I can't tell what do they actually offer.
If you use an iOS device, such as an iPhone or an iPad, then give it a try to Nepali Language Guide & Audio app developed by Word Nomads. This is a free app and if you don't like it, you know what to do!
WikiTravel Phrasebook: This wisely compiled collection enlists all everyday phrases that you can use to make your Nepali more informal and show-off that you can actually use the words that locals do. This is constantly updating, so it's worth checking every now and then.
Google Translate: Love it or hate it, the big G's translation service is simply awesome. While it's awesome, it's not accurate! Google has included Nepali in its translation portal and you can use it with ease for any simple translations. While highly recommended for single words and short sentences, this is a no-no for long and complex sentences.
A practical dictionary of modern Nepali: This seems to be the most comprehensive English-Nepali-Nepali dictionary I found online. This dictionary was updated in June 2005 with a partial funding of the U.S. Department of Education and really does the job what it was built to do.
Have you come across a great website or an app that makes learning Nepali easier than this? Please do not forget to comment below and let the world know!