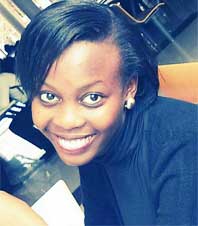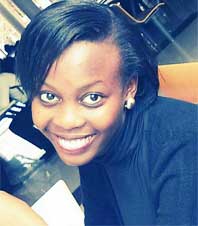 by Nantale Sanyu Sarah
Majority of the African societies always teach that wisdom and knowledge only exists in the old or elderly. But unquestionably times have changed, shouldn't the youth have a voice? In my opinion, we need to shy away from the primitive belief that we are any less of the white race, treat ourselves as equals, work, learn and live together as one people.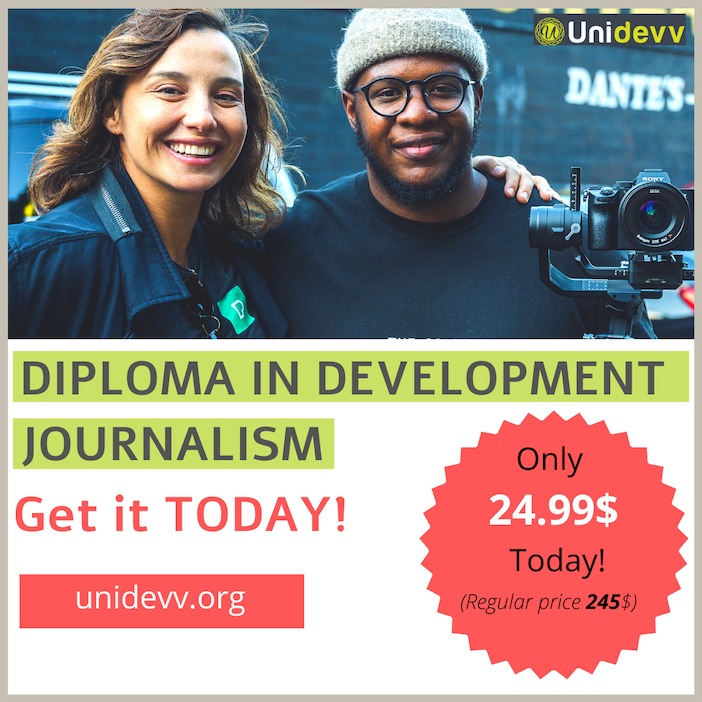 I got the opportunity to do my CBA, Community Based Attachment program organized by Strathmore University, Kenya, in Dar es Salaam, Tanzania with a student run organization called AIESEC. For six weeks, I volunteered at a local orphanage center where I taught basic English and Mathematics, majority of the children could barely say a few words in English, much less afford a decent set of clothes or have the luxury of enjoying a meal that did not consist of the usual 'ugali' and beans. During my stay in Tanzania, I was blessed with the opportunity of living with people from more than 10 nationalities, some of which included Chile, China, Colombia, Japan, Kenya, Korea, Mozambique, Namibia, Ukraine, among many others.
We were divided into two houses, the 'white' house, which comprised of the Western and Asian nationalities and the 'black' house, as suggested, comprised of various African nationalities. I was one of the only two blacks placed in the 'white' house because the 'black' house was past its capacity, but I often visited the 'black' house. As expected, the 'white' house was more spacious, less crowded and had better facilities than the 'black' house, but what shocked me most was this division was made by fellow blacks. Why do we treat people with a foreign skin color with higher regard and respect than our own? How else will they treat us as equals if we don't carry ourselves as equals?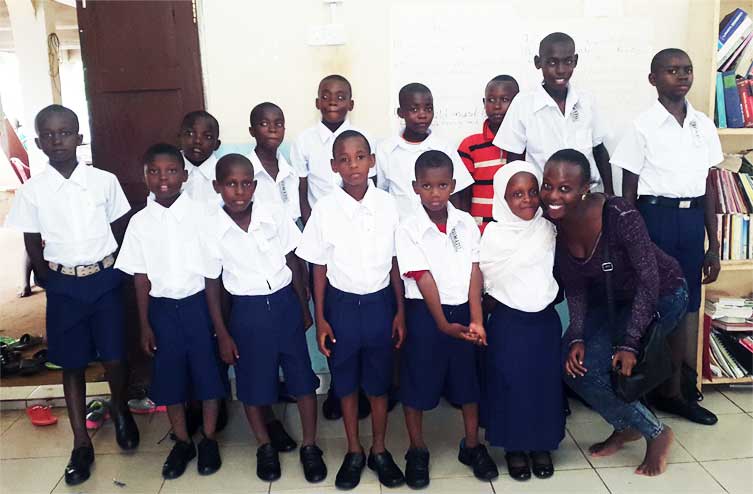 6.18 a.m. I vividly recall the cringe on my face as I woke up to ease myself, why else would I be awake that early on one of the few Sunday mornings the scorching Dar es Salaam blessed us with rain! To my utter surprise, I found all of my other housemates showered, fed and working away on their laptops or reading a novel in the living room. This went on every day for the rest of my stay, whether the electricity was off the previous night, it was pouring cats and dogs outside or we had no work assigned for that day. But are we as consistent or are weekends the 'unannounced' public holidays?
People Are Also Reading: Street Games Soothe Woes of Zimbabwe´s Jobless  Youths
These were only the first of my wake-up calls as more stridently followed, I always found myself lagging behind even when I tried my level best to stay on my A-game. My fellow housemates were fit, hardworking and believed procrastination was a bigger devil than Lucifer himself! Once a plan for the following day was set, it had to be executed. A simple search for their desired destination on Google Maps and they'd walk in the well-known searing Dar es Salaam heat. Forget the usual two, three birds were always killed, costs were saved, technology was fully maximized and their bodies were exercised, without a mumble of complaint. "I mean, why pay for the gym when I can have a free workout" they echoed, as I often trotted behind and commonly suggested we use the local 'matatu'. They always seemed to notice opportunities that even if were plated in gold in front of me, I could not see. Many a times I thought the problem was with me, maybe I was too slow, too lazy or too 'African', until two weeks into my stay, we unexpectedly got shifted into the 'black' house and the distinctions became even more vivid and seemingly unavoidable.
The residents of the 'black' house spent majority of their nights watching movies, dancing the night away and found themselves awake at 1p.m, too lazy to go for their projects. They often found any reason to justify their laziness and inconsistency, whether it was the fact that they did not speak Swahili, the long distances they had to cover or the overbearing heat. Sometimes they had the audacity to claim the blood-hungry mosquitoes sung too close to their ears in the night, it was best to sleep during the day!
The whites on the other hand, seemed to accept the problem, found solutions and most importantly, implemented them. They invested in mosquito repellants, sunscreen, and umbrellas to shield them from the heat; or anything that made their stay enjoyable and productive. So maybe, the problem is not only with me, it's with us as a continent. Does it go back to our theoretical education systems, corrupt government officials, conservative use of technology and resources or a mere inability to see ourselves as much greater? Why are the people of the white skin so far ahead?
But, out of all the nationalities, the Chinese effortlessly stood out. They always huddled together; one man's problem was the entire group's problem. They ate together, rested together and sometimes showered together to save time. One fateful day one of them fell gravely ill. The symptoms traceable to a common cold but since they were in Africa, 'the land of malaria', they panicked! I vividly recall watching all 8 Chinese residents escorting her to the hospital, ensuring she got the best medication and soon enough, she was up on her feet. I think that is the type of solidarity and compassion we need as a continent!
"During the Chinese spring festival, we all come together and contribute as much as we can to the local orphanages, elderly homes and Non-Government Organizations, let it be monetary, household materials or physical help. Everyone is in a giving mood during that time of the year" Yang Yilin, one of the Chinese participants, told me.
Regardless of the distance between them and their people, they undoubtedly took advantage of this opportunity and managed to raise one million, two hundred thousand Tanzanian shillings in a period of two days. Keep in mind, they too were university students, had no blood connection whatsoever to these orphans, as those who did, complained about the mosquitoes! They did not naively hand money to the orphanage officials. Instead, they invested in the underprivileged youth, bought uniforms, textbooks, exercise books, pencils, pens and sent them off to school to at least give them a chance. Every shilling spent, down to the carrier man's tip was recorded in a spreadsheet and posted on their website to give accountability back to their sponsors.
Are we as accountable? Do the hard working citizens know where the ever-increasing taxes are invested? Call me an opportunist or racist to my own kind, but in a flicker, I realized we had a lot more to do than merely pick a leaf from the people of the white skin. We had to plant our roots deep in their soil. Do not get me wrong, they too have their flaws, but why waste precious time and energy arguing about flaws, when we can concentrate on what can be learnt? Why can't we as the abled locals support our own to ensure that we grow as nations and a continent?
People Are Also Reading: The Mediterranean Migrant Crisis: The Option Between The Devil And The Deep Blue Sea
Majority of the African societies always teach that wisdom and knowledge only exists in the old or elderly. But unquestionably times have changed, shouldn't the youth have a voice? In my opinion, we need to shy away from the primitive belief that we are any less of the white race, treat ourselves as equals, work, learn and live together as one people.
We need to realize the valuable time wasted sleeping especially in our youth. We need to stop procrastination, realize the various opportunities in any situation, good or bad and maximize them. Practice philanthropy, physically more than financially invest in our underprivileged, encourage programs like Community Work within the youth to instill moral values, and a much needed realization that for a country to develop, it ought to be as a whole not as mere individuals, family lines and tribes. Doesn't it strike you that in majority of the African countries only the capital cities are known and developed? Think about it! An hour's drive away from our highly cherished Kampala and you are already surrounded by slums, falling structures and potbellied children! Envision Uganda and Africa as a whole at their highest potential, try our level best to eradicate the 'lazy' 'naïve' 'backward' 'unscrupulous' stereotypes and prove that we are vibrant, democratic and resourceful. But most importantly, empower the youth.
"Africa is people" may seem too simple and too obvious to some of us. But I have found in the course of my travels through the world that the most simple things can still give us a lot of trouble, even the brightest among us: this is particularly so in matters concerning Africa."
― Chinua Achebe, The Education of a British-Protected Child: Essays