Since its independence in 2011, South Sudan is battling a new civil war. There are many causes for the conflict in South Sudan, ranging from ethnic tensions, management of oil resources and the power struggle between President Salva Kiir and opposition leader Dr. Riek Machar.
Global South Development Magazine's Global Development Reporter Mr. Samir Bol recently caught up with Dr. Luka B. Deng Kuol, Director and Associate Professor at the Centre for Peace & Development, University of Juba, South Sudan and talked about the ongoing political crisis in South Sudan. Excerpts:
Q: How's the current political situation in South Sudan?
I think the situation in South Sudan now is very bleak after the peace talks failed. I think there is a lot of disappointment too because people were expecting a peace agreement especially after the United Nation resolution and the sanctions. But the talks have stalled and every South Sudanese citizen is disappointed, the international community feels also disappointed and the worst part is that now there are not much options, the one option that warring parties have now is resume fighting.
See Also: Conflict in South Sudan: Can Area Boy Diplomacy Help?
We are actually expecting an escalation of fighting especially in the oil producing areas like in upper Nile and Unity state, and unfortunately, we are going to see more human suffering. There is another issue of food security and if humanitarian assistance is going be obstructed due to fighting, we might face another famine in South Sudan. So the situation is really very tensed.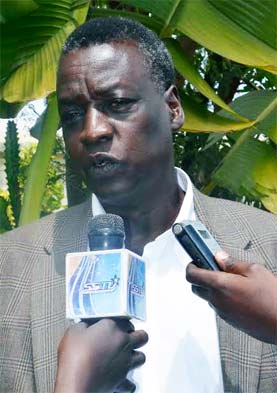 Q: Are there any signs of political agreement?
I think even though any peace agreement doesn't seem possible right now, but there are some opportunities and possibilities. I think as South Sudanese the warring parties should continue dialogue and should realize that war definitely is not a good option. It's not an option that many South Sudanese favor. One good sign of the last fifteen months is that there has been an agreement in Arusha about the reunification of the SPLM and that agreement will be quite important in solving the disputes. If the SPLM chairman is able to implement the Arusha agreement it might open avenues for a national dialogue and things can move forward. On the other hand, definitely the international community should continue to encourage the parties to come back to the talks.
See Also: Conflict in the DR Congo: A Reflection from the Field
Another option is that IGAD continues its mediation, but we need to change the way they have been mediating. I think they should take experience of the CPA time, of having all the observers on board. I mean all IGAD member states should be observers rather than just three: Sudan, Ethiopia, and Kenya. In fact, these three countries seem to have their own interest in South Sudan. So having most IGAD members aboard and if possible relocating the place for mediation talks from Ethiopia to maybe Kenya might be appropriate. Another option is to have another mechanism, outside the region or outside any IGAD country that doesn't have any direct interest in South Sudan. For instance, countries like Nigeria, South Africa, possibly Tanzania or even Burundi. Countries like these can have an objective way of mediating and likely to get trust from the parties. Still the other option is to combine and go for different options. For instance, the IGAD process and then IGAD plus these two options.
Q: What are the main causes of conflict in South Sudan?
I think South Sudan is a very lucky country. God blessed it with several resources. In terms of minerals, oil and even water. But these are the things that make it be envied. Southern Sudan has been at war for many years, even before the independence of Sudan. So you had the first civil war and now this is another civil war. So it is a country that has gone through bad governance for a prolonged period of time, it is also a land-locked country. Another problem is of weak institutions. That's actually the biggest problem because we have seen that weak institutions sometimes manifest themselves in these crisis forms. For example, the current crisis started from within the SPLM and because there was no tradition of democratic practice in the party, even a small crisis would not be contained. As it had led the independence movement, still the whole country depends on SPLM and when an internal crisis erupts within SPLM that also becomes a national problem and that makes South Sudan very fragile. And this is of course because of weak institutions in South Sudan.
So I could say that there are two main reasons that cause instability in South Sudan at the moment. One is the problem of oil and weak institutions and the second one is, what I call, the chaos of liberation. When we moved from the liberation movement to the governing phase it's been difficult and chaotic. This chaos again is a result of weak institutions in South Sudan.
Q: How do you see Sudan's role in South Sudan?
As I often say South Sudan is a landlocked country with bad neighbors. Sudan in particular, and specially the ruling NCP party's undeclared policy has been to divide Southern Sudanese along the lines of two major tribes Dinka vs Nuers and create instability.
What is very apparent to us now if we look at the community, national or regional level is that Sudan in particular has been having its role in the conflict. This has happened since independence. Many people feel that they have been trying to weaken the South. For example, they have been deliberately playing around with outstanding border issues, also the Abyei issue, and what happened in Heglig was a clear case of how they want to provoke the south.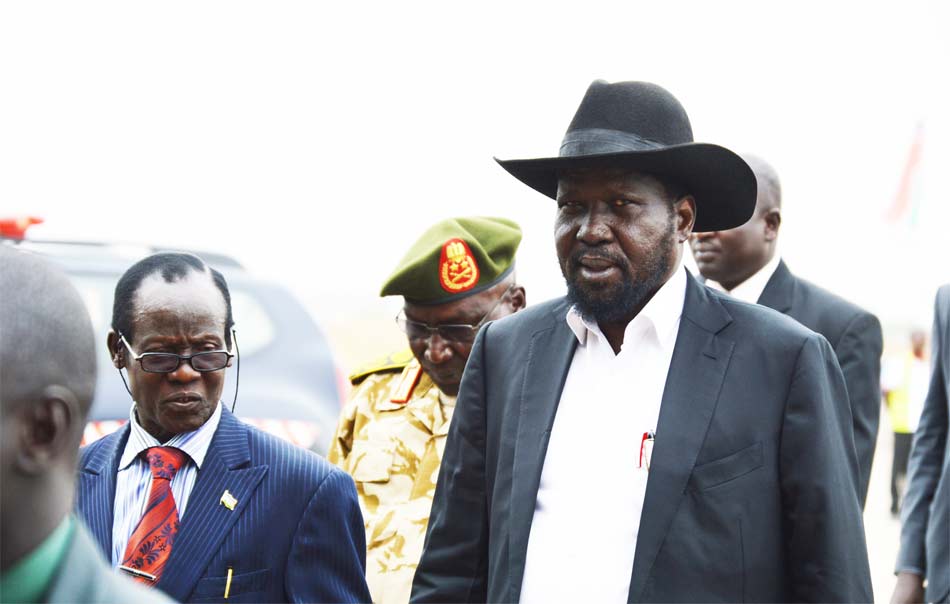 Sudan seems to be bothered by South Sudan's possible plans for constructing an alternative pipeline for oil transportation, either through Kenya or through Ethiopia. This seems to threaten their security and economic interest in South Sudan. Many people believe that Sudan wants to see a weak, unstable South Sudan that continuously relies on Sudan to transport its oil. And some people also believe that they do not want South Sudan to collapse to the level that oil production stops altogether. Ironically, they have good relations with the opposition and at the same time they see themselves having good relationship with the government of South Sudan as well. A very dirty political game seems to be going on.
South Sudan depends on Sudan to transport its oil and when the oil prices are going down South Sudan receives per barrel less than $10 while Sudan is getting at least $25 per barrel. So just because of the pipeline, or just because South Sudanese oil flow throw their transportation system, they are receiving almost three quarter of the oil revenue. So a weak and unstable South Sudan is in their economic interest in that way.
It is also important to see what happened in the Arab world because of the political Islam and it's an issue in Sudan as well. Sudan gets a lot of support from Arab countries and the information we have is that it benefits a lot from the oil in Libya. An unstable Sudan is not good for South Sudan as well. So we want to see a democratic system in Sudan as well as in South Sudan and then we can have good relations with Sudan in a meaningful way. The role they are playing in IGAD negotiations was very clear they were not favoring the Arusha agreement that was signed for the reunification of the SPLM.
Q: How do you see the UN's and other Western countries' role in South Sudan?
Of course, at the moment, the international community is facing a lot of problems, for instance, the ISIS, the volatile situations in Syria, in Libya, in Ukraine and so forth. So South Sudan has not been on focus lately. However, the troika countries that mediated the CPA are still engaged in mediation. One problem, however, especially with the Western countries seems to be that they don't have enough and holistic understanding of the situation on the ground. For instance, they said that the Arusha agreement for reunification of the SPLM is not a positive thing because they think that you can't resurrect a dead monster for they believe that SPLM has been monopolizing the political affairs in South Sudan and the only chance of achieving real democracy in the country is having divided the SPLM.
See Also: Even UN Officials Want DRC Diamonds
Sudan is very interested in seeing a divided South Sudan and sees a reestablished South Sudan as an obstacle for its vested interests. Ethiopia is also having its own agenda because of the Renaissance Dam especially on the issue of the Nile Basin; and Ethiopia is emerging as a strong power in the region especially after Egypt got destabilized.
Another interesting thing with Ethiopia is that the issue of the pipeline that is to pass via Ethiopia to Djibouti as well as the number of Nuer community in the Gambella region of Ethiopia is too high let alone the refugees.
Kenya, too, has a lot of economic interests in South Sudan, especially the goods imported to South Sudan. Another issue is the issue of ethnicity in Kenya between the ruling Kikuyu and the Luo. This has made the Kenyan government feel that the South Sudanese people are more connected to the opposition Luo tribe.
Uganda is very clear in their stance by having their soldiers on the ground and they are also aware of the economic benefits. These are the reasons why IGAD has failed in negotiating a peace deal for South Sudan.
Q: What are the problems that ordinary South Sudanese face everyday?
We have done a calculation in the Center for Peace and Development Studies of the economic cost for South Sudan if the war continues for the next 5years. It will cost around 158 billion dollars, it will cost the neighboring countries 23 billion dollars and the international community around 30 billion dollars. So the people who suffer most are the people who cannot support their relatives in the neighboring countries.
However, the biggest problem is that we have 2 million people displaced and another 2 million people as refugees in the neighboring countries and with the failed peace talks; we have a danger of 4 million people facing hunger. Last year we averted famine because of the December harvest, but if you look at the latest reports, the rate of malnutrition has gone so high. So the average South Sudanese citizen's life is surely going to have a negative impact and if the conflict continues things will get worse.
One thing, which is very clear, is that oil isn't flowing like before and the country is faced with a problem of aid, whether to entrust the non-governmental organizations or the private institutions to cater for the aid. This is because aid has become a business partly due to a weak government. One thing, however, is obvious that if the UN had not interfered last year, things were going to be worse.
Q: What are the main achievements achieved since independence?
I think the most important achievement of the country is the independence of the country itself and that is why if you ask South Sudanese people, as much as 70% of them will tell you that things are better because for example there were no cars to transport you from the airport. Education and development has greatly improved. Though there is conflict, these facts can't be undermined.
The U.S. government is one of the countries that have contributed a lot to the independence of this country. While South Sudan's relations under George Bush's presidency was very good, the Democrats now seem concerned about accountability and good governance issues which South Sudan government hasn't fared very well on.