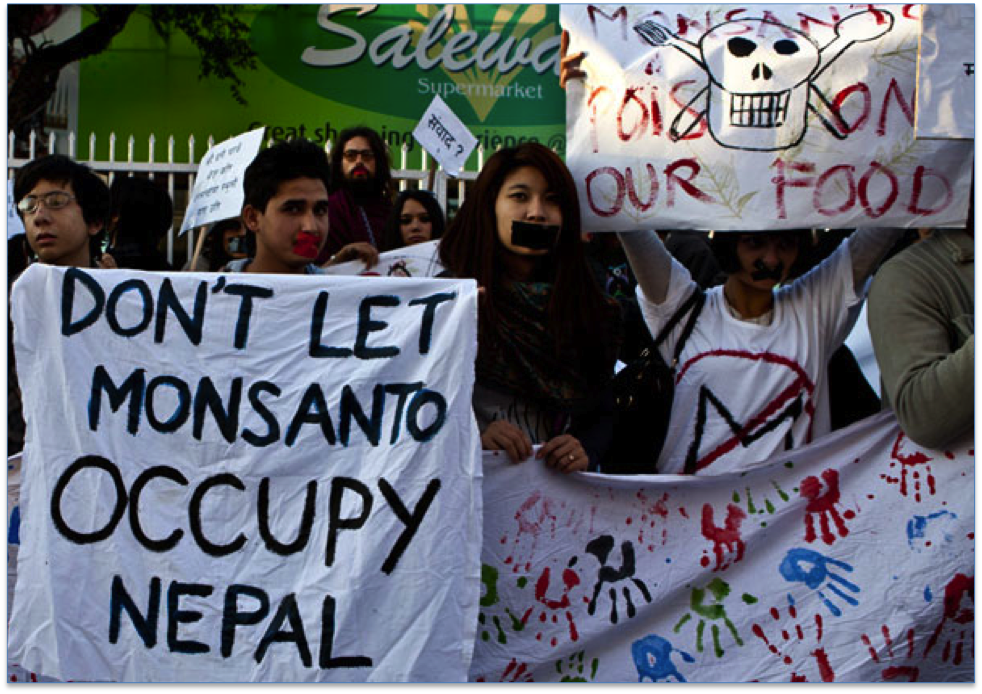 On September 13, 2011, USAID announced a partnership with Monsanto and the Ministry of Agriculture and Cooperatives (MOAC) for introducing and promoting hybrid maize seeds in Nepal. The move became a controversial one and a group of activists formed a nationwide campaign 'Stop Monsanto in Nepal'.
The campaigners also organized a sit-in protest in front of the US embassy in Kathmandu. The protest got significant support from the country's youths, NGOs and the academia. Global South Development Magazine's Editor-in-Chief Manoj Kr. Bhusal recently caught up with Sabin Ninglekhu Limbu, an active member of 'Stop Monsanto in Nepal' as well as a PhD candidate at the University of Toronto, and talked about the anti-Monsanto movement as well as wider issues of food security, seed sovereignty and sustainable agriculture in Nepal.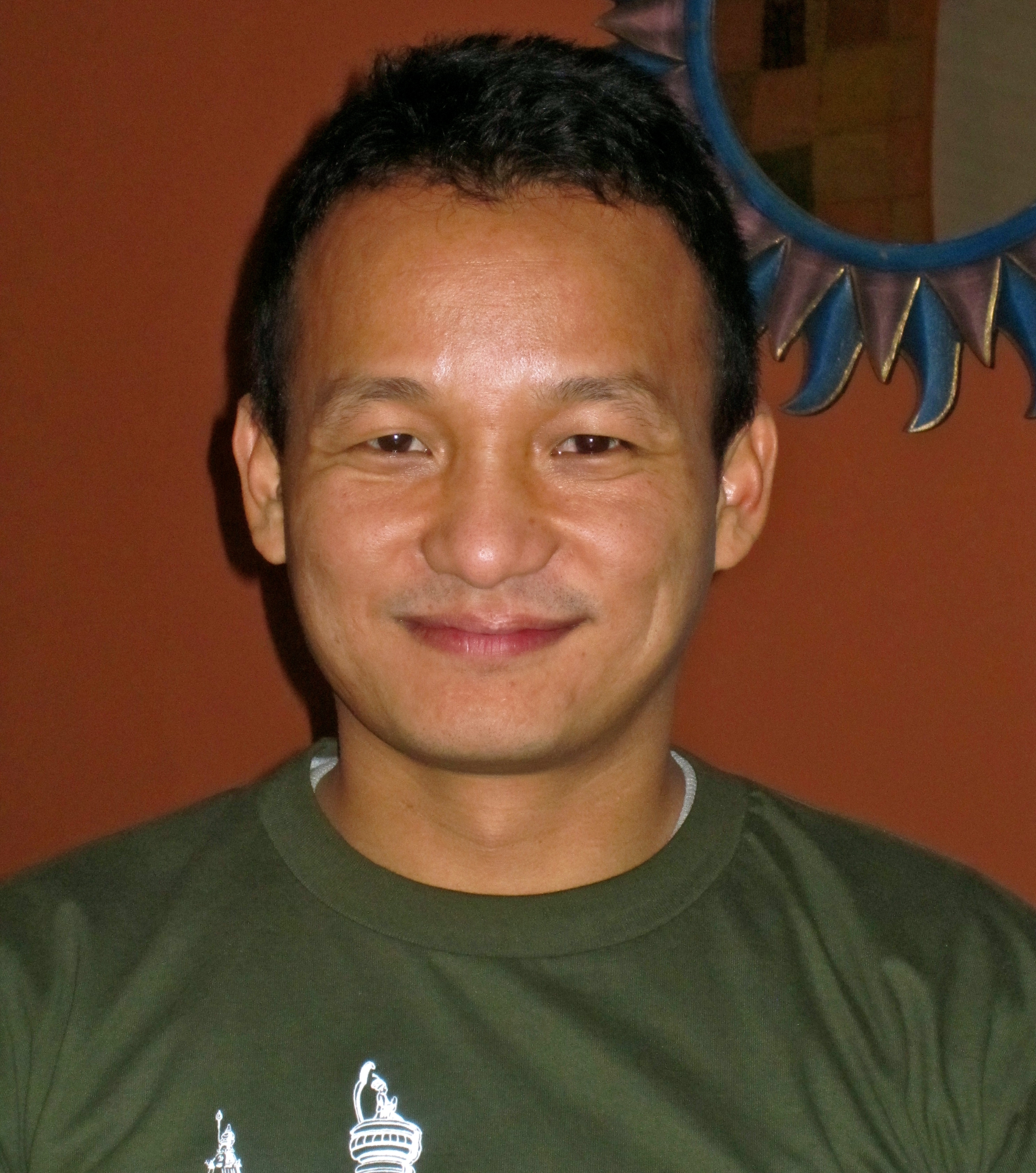 Excerpts:
Could you tell us a bit as to why you decided to campaign against Monsanto seeds in Nepal?
Monsanto's history littered with lawsuit, lies, and libels necessitate that Monsanto be kept out of Nepal/earth. The purported hybrid maize seed project through which it would enter Nepal to 'develop' Nepal's agriculture sector cannot be trusted; there are ample evidence and examples from neighboring India and elsewhere to suggest that we need to err on the side of caution, plus Nepal's own crop failure in 2009/10 serves as a case in point. Besides, there are plenty of other national/local options that can be deliberated on if hybrid maize promotion is the key concern here.
Read Also: Restoring Nepal With Solar Lamps And Clean Water
There were reports that government hadn't actually signed any agreement with the company, what was the truth?
The truth is unclear because while the government, in media interviews and several public events, has clearly stated that no deal has been in place, documents leaked from USAID clearly indicate that significant dialogue was had in that front. However, USAID in recent times seem to have backtracked a little bit, hinting that it may engage in a broad-based consultation with "stakeholders" before determining "form" of the deal. That has been the official position that we have been made aware of publicly.
Why do farmers decide to use genetically engineered seeds? Isn't that for high yields? And isn't that desirable?
One has to look at under what political-economic conditions do farmers confirm to making such choices because it would be naïve to think that farmers have been bought into it because of GMs scientific claim alone. Is it out of free will? Or lack of option/support in other areas/types of agriculture?  Or out of informed consent? Or out of choice? These are the questions that also have serious long term implications for thinking about farmers' rights, food/seed sovereignty, Agro-biodiversity, crop diversity, food safety etc. As for GMOs claim of high yield, please keep in mind that there have been several scientific reports, studies, news coverage from around the world that have debunked the claim with evidence. Also, yield is not self-evident; it in itself doesn't translate into higher nutritional value and bigger economic outputs. Furthermore, if you factor in the kind of inputs GMs require in terms of finance and fertilizers, some serious questions around sustainability – economic, social and environment – arise.
Read Also: Nepal's Earthquake Aftermath: Now How to Prevent a Social Disaster?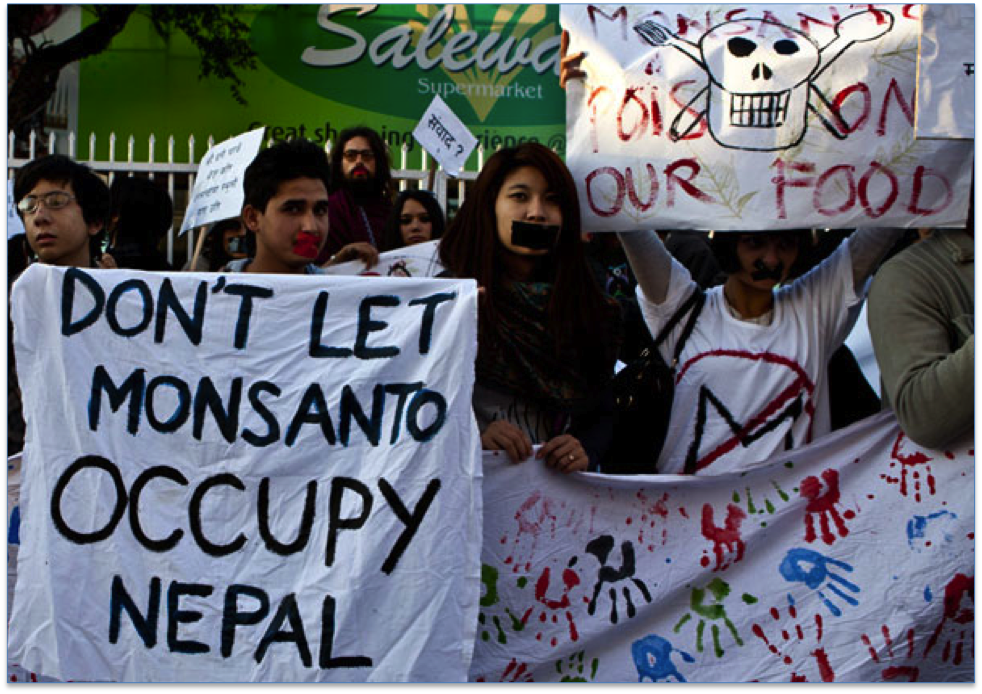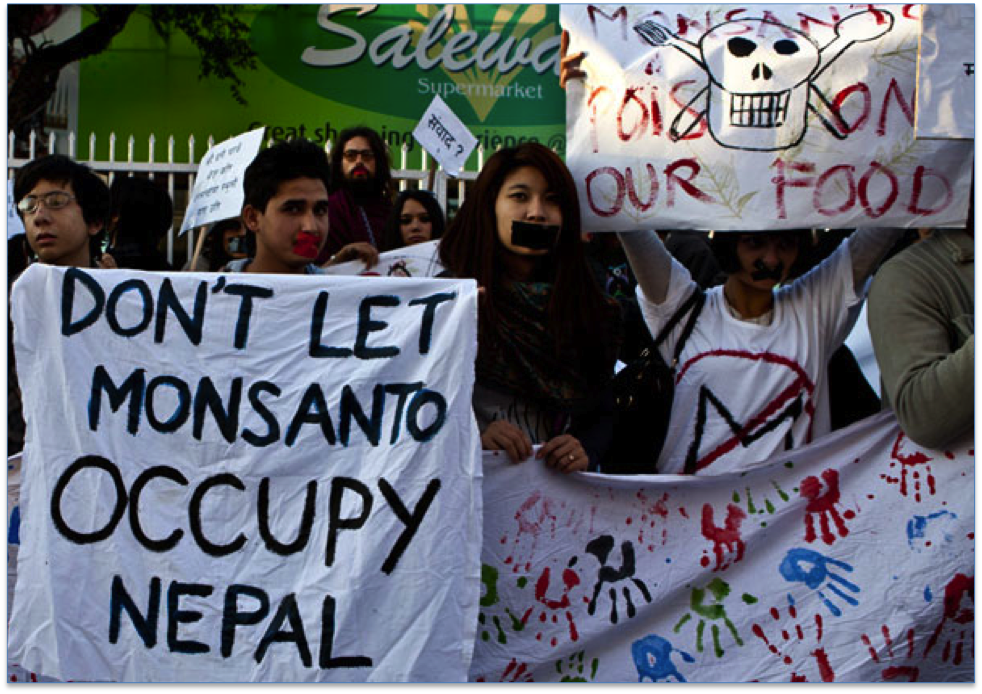 How far have you come so far? You were also protesting in front of the US embassy in Kathmandu, what have been the results?
The campaign has had two important achievements. First, since announcing the deal in September 13 2011, USAID has made two releases, after each, they have backtracked on the deal. There is a hint that they might postpone, if not cancel, the deal. So sense of victory is only momentary. Second, issues that we have been raising not just on Monsanto, but also agriculture in Nepal, have transformed into a national scale debate. We created conditions for such transformation. The protest was an important instigator. Now, parliament has taken it up, Nepal's NGOs have been holding interaction programs on Nepal's Agriculture, and FM radio stations and news media provide coverage on a regular basis. These events have become conduits through which citizens, residents, politicians and bureaucrats engage in concrete debates on multinationals, Monsanto and Nepali agriculture. This is a good start.
The challenge now is to translate these into documenting and promoting marginalized agriculture practice (modern/traditional organic farming that are sustainable have proven to give equal yield with adequate inputs but they find no currency in mainstream agriculture discourse/debate), rebuilding our national agriculture institutions (such as providing better funds/technical support to Nepal Agricultural Research Council), and reforming acts and regulations in place (such as determining a clearer/more rigid form of public-private partnership that would give stronger regulatory power to public institutions while holding private companies accountable in case of crop failures, for example). Not just the campaign, but also all of citizens and civil society organizations should find creative ways to gear their focus toward this.
What type of support you have received so far? How has been the support from the government and non-governmental sector?
We have formed networks with NGOs' working in agriculture sector. Some have joined us in crucial events such as the protest while jointly organizing interaction workshops and such with others. Nepali media such as news dailies and FM radio stations have done a great job in providing regular coverage. Students have continuously shown interest in joining the campaign. Parliamentarians have been organizing hearing sessions on Monsanto and agriculture. Support has come from many at multiple levels.
Is your movement a part of the Navdanya movement in India or it bears a separate identity?
This is not a part of Navdanya although of course the campaign adds a local voice to Navdanya's global anti-Monsanto stance. Plus, there is also some kind of informal connection. One of us actively leading the campaign also works for Navdanya. So she brings in some of her experiential knowledge/expertise to the campaign, but this is no way a formal relationship.
Food crisis has been a regular phenomenon and farmers around the world are grappling with the disastrous effects of climate change.  What would you say to them? How should tomorrow's agriculture look like?
One that ensures farmer's right to remain primary producers of not just food but also seeds; one that confirms to basic principles of ecosystem management; one that provides farmers a more direct link to markets. This might involve putting some effort in finding a new common sense and value in our traditional organic farming methods as well as modern intensive organic methods.
This interview first appeared in the January 2012 edition of Global South Development Magazine, which is available to download for free.