By JENNA KE
Over the past few years, the exploding voluntourism industry has come under intense criticism. Unskilled foreign volunteers deprive locals of jobs, tour operators focus on pleasing tourists instead of local communities, and short-term projects detract from long-term development. Good intentions do not necessarily lead to good outcomes. Is there a better way?
PEPY ("Promoting Education, emPowering Youth") is an education-focused NGO based in Cambodia that is taking a noble approach towards communications and fundraising. In partnership with its sister social enterprise PEPY Tours, PEPY NGO communicates its philosophy on development and youth empowerment through educational tours. PEPY Tours believes that educational tourism resolves many of the ethical traps posed by voluntourism. Its tours are a new type of travel, one centered on learning and engaging instead of merely observing and giving things away. With "adventurous living, responsible giving" as its tagline, the organization aims to inspire people to become more responsible donors, travelers, and global citizens through educational tourism. This is a unique example of tourism for change.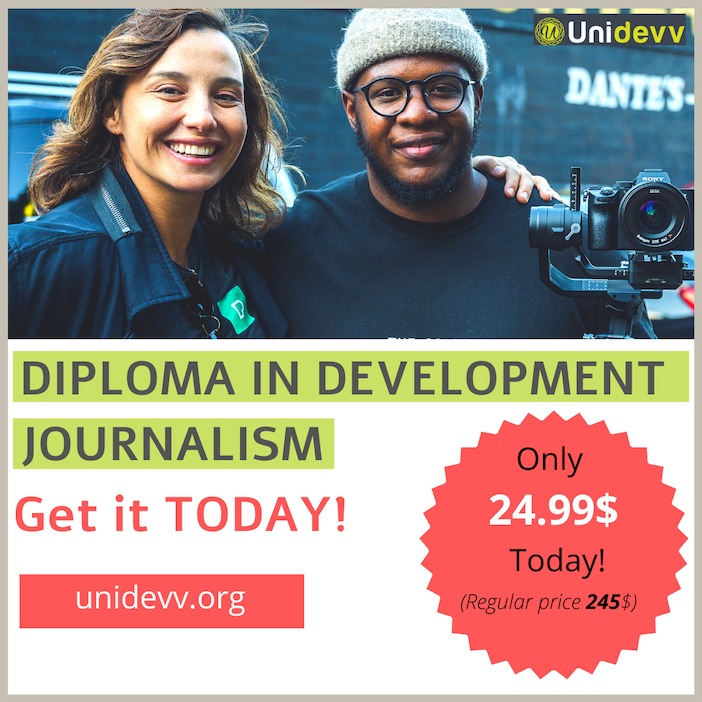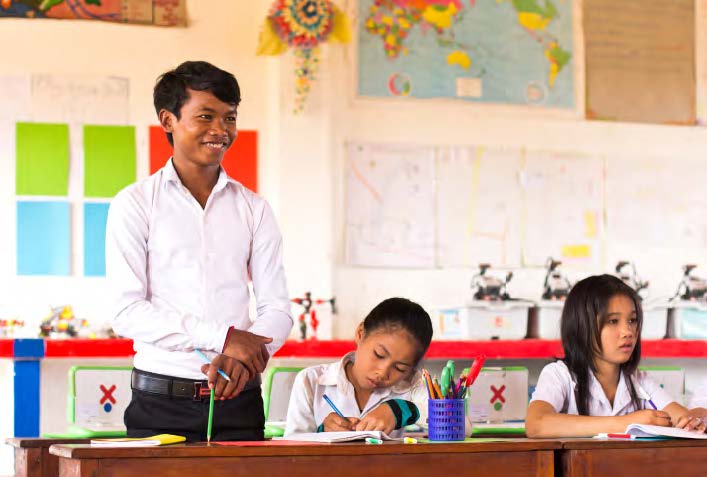 Educational tours are more than an opportunity for deep discussions on social issues; they are fundraising adventures through which tourists can leave a lasting impact on the places they visit. All PEPY Tours trips have a two-tiered pricing system: the trip fee and the compulsory fundraising element, all of which goes to the NGO. To date, PEPY Tours trips have raised in excess of $400,000 for the PEPY NGO's youth empowerment programs.
With "adventurous living, responsible giving" as its tagline, the organization aims to inspire people to become more responsible donors, travelers, and global citizens through educational tourism.
Educational tours help participants think deeply and see the world with new eyes.
One example of how PEPY Tours combines both adventure and giving is PEPY Ride, a 1,000km fundraising cycling adventure across Cambodia. Now entering its 9th year, the ride has been named one of National Geographic Traveler's "Top Tours of a Lifetime". On this three-week bicycle tour, participants get an intimate experience of the country by visiting heritage sites, cycling through the countryside, and eating at local restaurants. Education is a key part of the trip. The itinerary includes visits to social enterprises and NGO projects, as well as facilitated discussions on global development, responsible tourism, and aid.
Educational tours such as PEPY Ride have given PEPY some of its most staunch supporters. Long after their trips have ended, PEPY Tours participants are continuing to support PEPY in ways big and small.
See Also
Jeff Strachan is a past PEPY Tour trip participant and current PEPY board member. He first got involved with PEPY in 2009 through Dubai Cares, a government-sponsored charity. Dubai Cares funded the construction of three primary schools in the Chanleas Dai Commune, which Jeff spent six weeks helping to build. Jeff continued working with PEPY because he believed that just building schools was not enough; he wanted to support communities in a sustainable way. So he organized three customized tours with PEPY Tours, bringing friends and funds into Cambodia. He has helped build water collection units, renovate school buildings, and develop PEPY's Creative Learning Classes. The funds raised from his tours have gone to support PEPY's community programs.
"When you're passionate about something and you love something you do it. I felt responsible because I put my face in there at the start. The more responsible I felt, the more passionate I became about the subject. The people involved with PEPY felt I had a skill set that would help them achieve their goals for the organization from a board perspective. That's why I stayed involved, it was something I cared about," says Jeff Strachan, PEPY board member.
When PEPY saw what an asset Jeff could be, the organization asked him to be on its board. He agreed. Armed with years of experience in sales, marketing, and management, Jeff brings a commercial perspective to PEPY's outreach efforts.
Melissa Chungfat is a past PEPY Ride participant who has just wrapped up her 7-month volunteering stint at PEPY and PEPY Tours. She credits PEPY Ride with shaping her views on philanthropy and development. On PEPY Ride, she did regular readings on responsible tourism, foreign aid, and international development. Her learning was enhanced by facilitated discussions and seeing real examples of NGOs and social enterprises in Cambodia. For example, Melissa learned that tourists giving money to child beggars were actually keeping the children in the streets and out of school. Sometimes, a sympathetic act can have unintended consequences.
"What I like about PEPY Tours is that we talk about issues, not just tourist attractions. What is important is talking about core and foundational issues in a country. PEPY Ride was life-changing because I felt like out of all the travel I'd done, it was the most 'local' experience. We got to hear stories from Cambodians, we ate at local restaurants, we learned a lot, and we got to really experience social enterprises that were successful and really experience the generosity of the people" says Melissa Chungfat, past PEPY Ride participant.
Three years after completing her life-changing tour of Cambodia, Melissa decided to volunteer with PEPY. Melissa used her experience in communications to manage PEPY's and PEPY Tours' social media presence. She has also served as a trip leader on one of PEPY Tours' trips.
On the same PEPY Ride as Melissa was Rakesh Mehta. After his initial bicycle ride across Cambodia in 2009, he returned the following year visit the country again. He loved Cambodia and the PEPY team, and felt compelled to help. Upon returning to the UK, Rakesh set up the Cambodia Development and Education Fund (CDEF), a charity that raises funds to support PEPY's work. Since CDEF is registered in the UK, employers in the UK can match donations by their employees. Furthermore, the UK tax relief scheme called Gift Aid allows charities to claim an additional 25% on individual donations. In 2012, CDEF raised over $10,000 from sporting events, small fundraisers and donations.
"PEPY showed me how much of a difference a few committed people can make to thousands of lives. My experience there made me come alive to the possibility that I could also make a small difference. Now I try to do what I can to help people like my family, my friends, the community I live in, and the inspirational people I met in Cambodia," says Rakesh Mehta, founder of Cambodia Development and Education Fund.
Educational tours help participants think deeply and see the world with new eyes. Through practical immersion and reflective discussion, trip participants come away with a better understanding of their responsibility as global citizens. Change occurs not only during the tour, but endures long after the trip ends.
(Jenna Ke is the Communications & Fundraising Officer for PEPY,She manages external communications and maintains donor relations. She was previously an investment banking analyst at Credit Suisse. This article first appeared in Global South Development Magazine's December 2013 edition )